1. Introduce yourself
I am from South Korea. I had graduated M.Sc and Ph.D degrees from the Electronic Engineering, Changwon National University in 2008. I joined MaganChip Semiconductor, and worked as a Semiconductor Process Integration Engineer for almost 7 years. I have a specialized experience of power product and technology development based on Silicon material.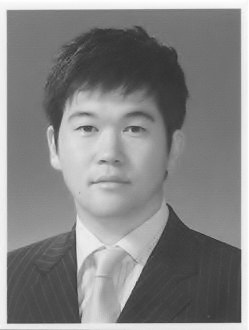 Now, I am pleased to initiate SEMPEL project because I have been always curious about beyond silicon.
2. For how long have you been in Denmark?
I had been in Denmark six months ago with my wife and a little daughter for immigrating. It is not a long time, but is valuable time for us to know about Danish life.
3. What is your first expressions of Denmark and how do you perceive the Danes (cultural)
First, I felt a little bit depressed in the gloomy winter weather. But it got better and warmer as days ensued. So now I can see why Denmark is one of the most livable countries. I think Denmark has beautiful views and clean environment.

Danes look well because they are doing always exercise or riding bicycle without distinction of sex or age. They are always smiling and friendly. They seem to have very higher life satisfaction.
4. How did you hear about SEMPEL?
I found it on home page of AAU.
5. Why did you choose to apply – why do you think SEMPEL was interesting?
I am majoring in semiconductor, but my field was limited only silicon material until now.

While working for company, I wondered what will be the next generation material after silicon. I am sure that it should be GaN. In these sense, I am very interested in this project.
6. What are you expecting of SEMPEL at a personal as well as a professional level?
As I know this project is composed of professionals in various fields. Through the project, we can get not only higher quality commercial GaN device, but valuable research results.

It should be the great opportunity for me to develop and extend ability.
7. Is Aalborg University different compared to where you have worked previously? If yes – how?
My previous working place was a company. Basically the company I worked for has very different atmosphere compared to AAU. In a company, research's scope is very restricted because their first priority purpose should be to create profits.

But I think that AAU provides the wider directions for me. So, I love like this casual atmosphere.